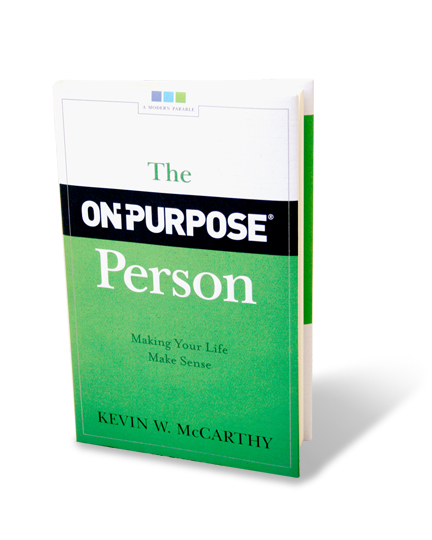 After reading The On-Purpose Person, Debbie called me for coaching about her life purpose. In her quest to "find her self" she was moving from Orlando to Denver, her sixth relocation in the past eight years. She erroneously believed she could discover her purpose at a place.
Others mistakenly expect to find their purpose in a job, a person, a family, a cause, or a bank account. Think you're purpose-driven? No. You're purpose-called. 
Like spiritual DNA, your purpose is an indivisible part within you. Like your beating heart, your purpose is a relentless yet gracious presence awaiting you to grant it freedom of expression. Undeterred from distractions, deviations, and demons, your purpose persists in working in your best interest even if you're not.
Purpose is like a supernatural pilot light of good on standby in your soul. Your 2-word purpose, even if not yet a 10 out of 10 for accuracy, made you more precisely aware of what makes you extraordinary.
Isn't it time you put your purpose to work for firing up your passion and possibilities in service to the common good? What are you waiting for? The world needs what you have to give. Now that's being on-purpose!
Be On-Purpose!
Kevin
PS: Have a question or comment to share about today's On-Purpose Post? Accept the 14-day trial membership and post your thoughts at The On-Purpose Planet.