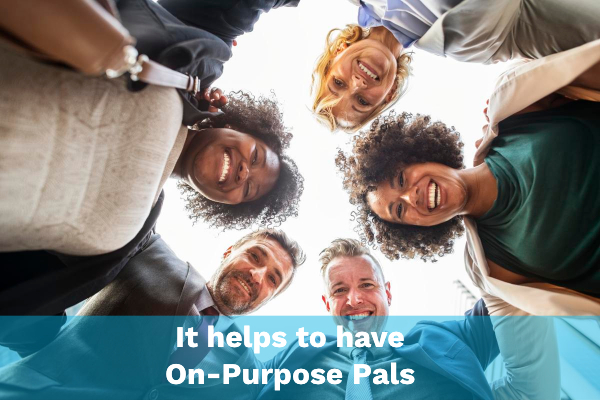 Life's way more meaningful, engaging, and productive when the people around you also know their purpose in life. You can't have enough On-Purpose Pals!
Carrying on conversations about being on-purpose helps you to be more authentic and powerful in the right kind of way. Sharing your 2-word purpose, discussing the Poured Wisdom lessons, or exploring each other's unique expressions of purpose in your respectives lives and work settings is rewarding and beneficial.
Give the gift of ONPURPOSE.me. You're doing something nice for others plus your circle of support expands. You have two gift giving options: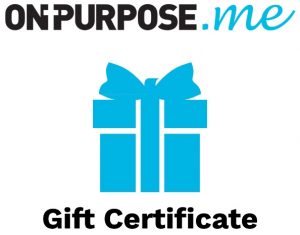 Individual Gift Certificates provide each gift recipient with a one time use "gift code" to access ONPURPOSE.me. Purchase as many Individual Gift Certificates as you like (limit 50 per order) and email one to each gift recipient.
All Gift Certificates:
Are imprinted with a unique Gift Code and instructions for redemption (see sample below)
Are emailed to you with a link within your receipt to a high resolution printable PDF files that can be printed or emailed (download to your device)
Expire in one year from date of purchase
Below is a sample Individual Gift Certificate so you can see what one looks like. The others are similar but with different color and/or wording. It's easy to share. The red boxes are to highlight your unique information and don't appear on the actual Gift Certificates.