HOW TO FIND YOUR PURPOSE: THE TEAM
The purpose of ONPURPOSE.me is exactly as its name implies: Being On-Purpose. The aspect of adding .me to this domain name and experience is to remind you that being on-purpose is your responsibility. We can help you to know your purpose of life, but you're the only one who can give it expression.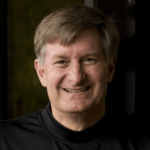 On-Purpose®, the 2-word purpose concept, online tool, and Poured Wisdom course are the brainchild of Kevin W. McCarthy, the author of the best-selling book series The On-Purpose Person and The On-Purpose Business Person.
In the late 1980s, Kevin pioneered the integration of purpose for life and work and coined "On-Purpose®" as a positive expression for knowing one's purpose and then aligning your decisions with your purpose. This site is a giant leap forward in Kevin's vision of "Every Person On-Purpose," also known as The On-Purpose Planet. This movement, however, begins by eradicating meaninglessness from each and every person so they are more free to be who they were designed to be and become on-purpose. It starts by knowing your 2-word purpose and choosing to be on-purpose.
CREDITS
ONPURPOSE.me is a starting point for your personal On-Purpose progress for becoming the best version of you possible. Kevin says, "Since the late 1980s I am captivated by the On-Purpose idea. Every day I wake up thinking about being on-purpose and how I can help others know what I know. Decades learning every day remains filled with discovery and fresh insights."
This ongoing team effort by On-Purpose Partners is led by Cheryl Anderson, our diligent integrator for a growing development team composed of the following talented persons: