There's a hidden killer lurking. It isn't COVID-19. It's worse, much worse. It is contagious from person to person. It passes from generation to generation. It's a disease of the soul and a spirit infecting our well-being. To varying degrees, we're all spreading it.
Its symptoms appear as a variety of lies spoken to us and spoken within us. Here's just a few of those deceptions:
"You're nothing!"
"You'll never amount to anything."
"You're stupid."
"Who do you think you are?"
"You're a worthless piece of …"
"You're trash."
"You're a loser."
"No one will ever love you."
These embedded, twisted words of devastation pollute our every hopeful thought and notion for a fresh start. It's like a thief lives in our heart and is forever robbing our mind of any inkling for living into the inherent power, beauty, and promise vested at our birth.
That is the tragic cost of meaninglessness.
I'm on a mission to eradicate meaninglessness. The vaccine is ONPURPOSE.me. The cure is knowing your 2-word purpose in life.
Purpose is your ordained right to exist and to productively lead your life. Finding your purpose, however, is just the beginning of recovery. For its full effect to work, you need to partner your Purpose with Visions, Missions, and Values (PVMV). Don't stop at purpose and think you're done. Articulating your purpose, vision, missions, and values is how you go from having a purpose in life to having that life aligned with your purpose — or being on-purpose.
How to Go from Loser to Leader
Your 2-word purpose statement inoculates you from the dis-ease of meaninglessness, but it does not prevent you from a relapse or a new strain of meaninglessness creeping into your thinking. Finding your purpose in life is one thing. Cultivating your life purpose is another.
Vision Is What You Are Seeing
Vision is a picture in your mind's eye of what can be. Whereas dreams are an imaginative form of wishful thinking never to be realized, visions are determinations intended to be fully worked and brought to life.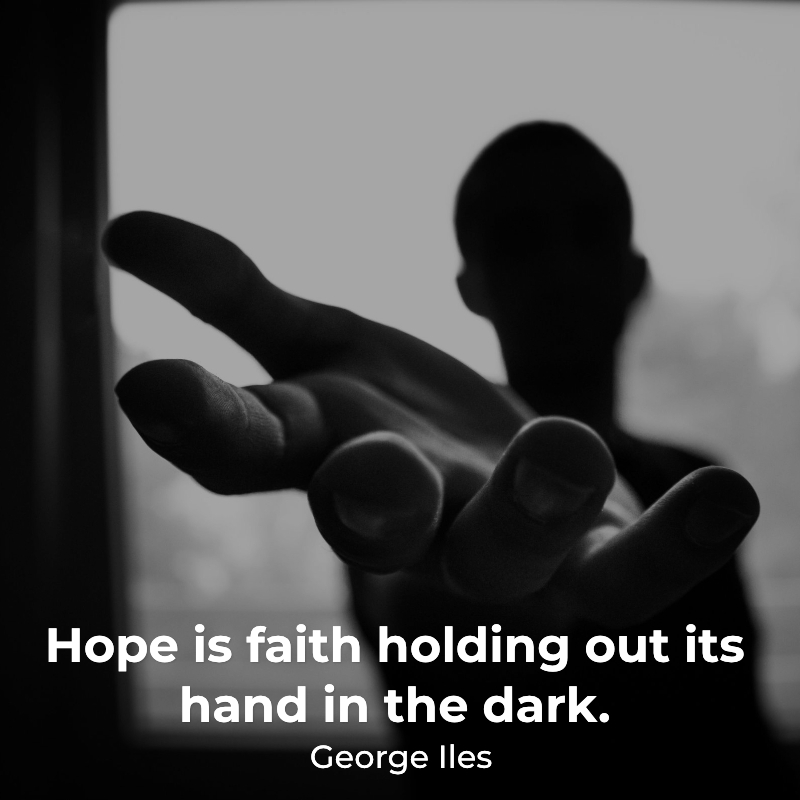 Share your vision. Some will call your vision a crazy pipe dream. Just because they can't see your vision, don't let them put it into your mental discard bucket. In fact, keep them away from your vision.
Eventually, you'll find others who share a similar vision. A few may partner with you. Some will be contributors. Another group will be your accountability partners and advocates. Regardless of whether your vision is a personal attribute you want to develop or an external occurrence you're working toward, cast you vision so others can participate.
A starting vision can be as simple are reversing the above lies into a living truth. Instead of those destructive words of meaninglessness, own the following words of constructive goodness.
I see myself as:
needed in this world.
having a life of meaning and purpose.
possessing a unique genius for …
owning a priceless gift called my life.
worthy of goodness.
a sharer of life lessons.
never losing as long as I'm learning.
loved and loving of myself and others.
The above phrases may sound like affirmations, but they're not. Affirmations are a form of reminding or convincing yourself of some quality you aspire to become. Affirmations require repeating as we attempt to close the distance from where we are to where they say we can be.
The above statements are truth — attributes endowed in us at birth by our heavenly creator. Truth simply requires accepting it. Any prior gap is immediately closed.
Warning: the enemy of truth is lies. Lies abound. Many lies can exist but there is only one truth. Some might say truth is relative, but if it is relative then it is an opinion, not a truth. Truth is absolute and unshakable.
Truth convicts. Not just in a court of law but in the chamber of our soul. When we avoid truth, we accept opinions and lies. This decision comes with consequences that will invariably be more punishing than facing the truth head-on.
Living into your purpose and heading toward your vision, please realize you are engaged in a battle to overcome the unrelenting gravity of deceit and decline. Gird yourself with knowledge and companions. You are beginning to lead your life!
Missions Are What You Do
Your purpose and your vision need to be in action. Those actions are your missions or what you are doing to express your purpose in order to move toward your vision. Missions may succeed or fail, but that outcome doesn't define who you are. Your purpose anchors your identity. Missions are part of the further refinement process of understanding who you are.
Knowing that missions are refinement frees you to play with a degree of abandon or freedom from fear of failure, stupidity, unworthiness, or any other conjured negatives that might creep into your psyche. In short, every failure is redeemed as a learning victory.
In the business world, there's a concept called design thinking. A shorthand understanding of it is this: Fail fast in order to figure out what does work. It's an iterative process to explore in order to more speedily get to the better outcome.
When I was 16 and 17, I got to know Don Budge, the first person in the world to win the Grand Slam of tennis. Mr. Budge used to say, "You have to lose a lot of tennis matches before you start to win a lot of them."
Thomas Edison said about inventing the light bulb, "I have not failed. I've just found 10,000 ways that won't work."
I can never find the things that work best until I know the things that don't work.

Thomas Alva Edison
When a mission fails — celebrate it! Move on. The only shame in failure is to fail to move on.
Values Govern Your Choices
Your purpose is in place, you're working your mission toward your vision, what could wrong? Plenty! Here's where your values play a vital role. Values are our governors of right and wrong. They are the basis upon which we make decisions. Most conflicts are rooted in differences in values.
Most of us attribute our values to something high and noble. Those are virtues. Value can be virtuous, and they can be vulgar. Values represent that which we hold as dear or important to our well-being.
For example, do you value drugs? If you have an infectious disease such as COVID-19, then you surely value drugs because your very life may depend upon them. If you are a heroin addict, then you too value drugs and your very life is at risk because you value them so dearly.
Our values left unexamined may be the greatest cause of derailing us from the life we were designed to live. Clarify your values! Expose all your dirty little secrets or habits to the restorative sunshine of transparency. Acknowledging that values can be vulgar and virtuous releases you to more fully embrace the virtuous aspect over the vulgar. If you've ever participated in one of our TOUGH SHIFT programs, then you'll appreciate your ingrained ability to transcend difficulty to address it in an adultlike manner.
Purpose>Positive Thinking
This brings us full circle back to the central lie beginning this post. Meaninglessness is a disease that can be eradicated from our planet. Thanks to ONPURPOSE.me, you've received the vaccine. After finding your purpose in life in two words, what you do next with it is your choice.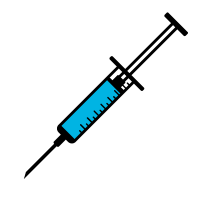 Will you chalk up your 2-word purpose to, "That was an interesting exercise"? Or will you invest a few more minutes to jot down your Purpose, Visions, Missions, and Values and to read the Poured Wisdom messages?
We're all praying you choose wisely. You're worth it.
Be On-Purpose!
Kevin