In Spending vs. Investing Your Time, Part 1, your Before Purpose (BP) and After Purpose (AP) Self were contrasted along and you were introduced to the first of two accompanying TOUGH SHIFT experiences. Recall your first TOUGH SHIFT is recognizing you've never before lived After Purpose (AP) and you need to muster the courage to cross your virgin BP-to-AP threshold.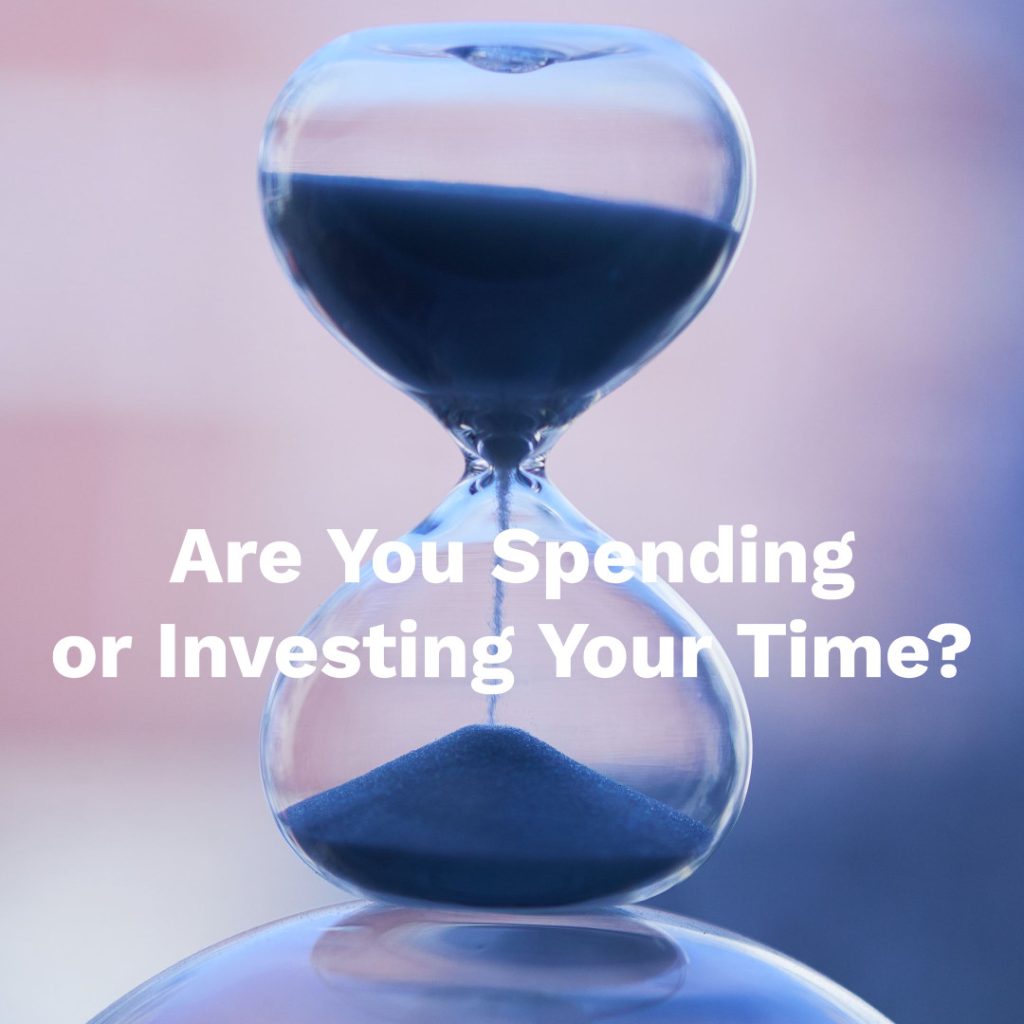 Little seems different, yet everything's possible. All your prior emotional energy and time spent searching for meaning is redeemed and can now be invested in giving your 2-word purpose meaningful expression. 
Your second TOUGH SHIFT is exploring your After Purpose frontier — actually putting your purpose to work in practical and inventive ways, i.e., to be "On-Purpose (OP)." Early efforts at being OP will be awkward, even scary, with seemingly minuscule return on investment. Patiently resist temptations to retreat to the soulless "comfort" of your former BP Self.In the After Purpose economy, nothing is wasted. The book of Isaiah promises, "But in that coming day no weapon turned against you will succeed" (54:17). Every blow of adversity cuts a clean facet into your personal leadership character and competency. Search for the unearthed and uncut jewels within you of peace, confidence, hope, energy, worth, and joy.
Processing life through your purpose fulfills the promise of a better you. Every today for the rest of your life is the best day to invest in being on-purpose. Your returns on investment will be worth it!
---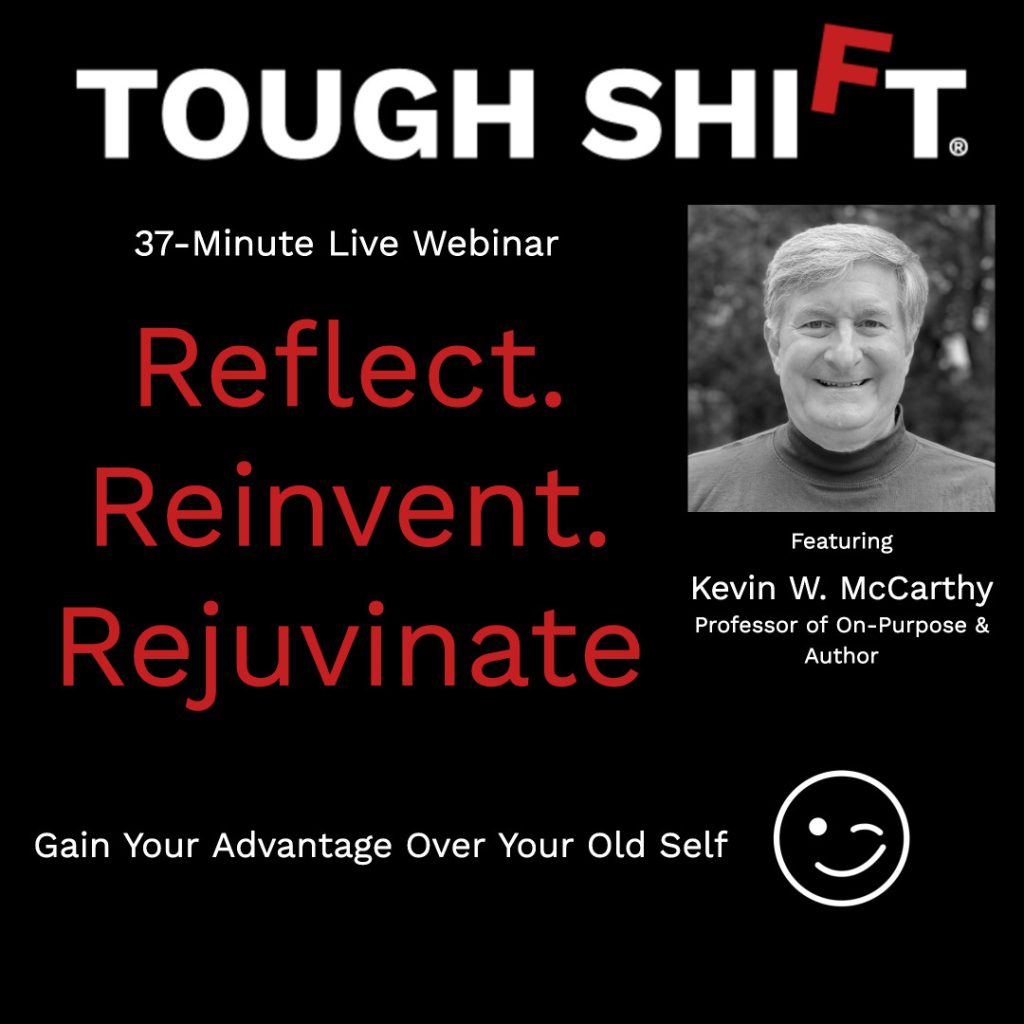 Facing a TOUGH SHIFT? Are you stalled in your Before Purpose-to-After Purpose-to-On-Purpose positives shifts? Perhaps a TOUGH SHIFT Event as rocked your confidence, disrupted your plan, or thrown you in a pit of despair?
Register now to be on the invitation list to a TOUGH SHIFT 37-Minute Live Webinar with Kevin W. McCarthy, the creator of ONPURPOSE.me.
Ready for a turnaround? TOUGH SHIFT Turnaround surrounds you with 52-weeks of a supportive community and a series of 7-Day Intensives.