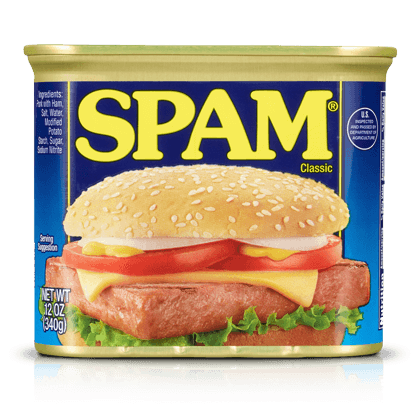 "I'm writing your help desk because my receipt for purchasing ONPURPOSE.me came through but not my login information. Please help." And we do.
This message is the most consistent challenge the ONPURPOSE.me team faces with our online tool for finding your purpose in life: delivery of your receipt and login credentials — two separate emails — and the culprit is spam filters!
The reason two emails are generated is simple. First is verification of your purchase with your credit card company. Once cleared, our online shopping cart notifies our database that a new customer exists and needs to be set up and sent credentials to log in to use the tool.
Oddly, the sales receipt often gets delivered to your inbox but not the credentials. Typically, on your end of the email delivery, the second or credentials email gets "marked" as spam or junk email. We're regularly brainstorming ways to improve delivery or to let you know where to look. Yeah, we can't explain it either because both emails are sent from info@on-purpose.com. So, please check your email spam or junk folder before reaching out to our Help Desk.
We deeply apologize that the joy of finding your 2-word purpose in life is tainted with email delivery challenges. Our promise is to keep working at better delivery methods. Thank you for inviting us into your Inbox by adding info@on-purpose.com to your address book.
The Mystery of SPAM Solved!
This email delivery explanation above, however, is not necessarily why I've written this post. In doing some research on spam, you guessed it — I ended up on the website for the pre-internet SPAM®, the canned meat product! I couldn't resist browsing the site and just had to share my discovery.
Turns out that SPAM too has a challenge overcoming issues with customer perceptions. As the most maligned meat product on the market by comedians — amateurs and professionals alike — they've boldly decided to go where no other canned meat product has gone before!

Hormel Food, LLC, the creators of SPAM, make this edible creditable. Of course, they know they're the butt of SPAM jokes, but with sales of over 8 billion cans in 44 countries in its history since 1937, the company is truly laughing all the way to the bank.
Get this: 12.8 cans of SPAM products are eaten every second! With 13 different varieties, one has to say, "Why, yes, of course, eating 12.8 cans per second makes total sense!"
The most intriguing part of their home page lists the six simple ingredients that make up SPAM. Instead of touting work-life balance, they promote pork-life balance. There's even a SPAM museum in Austin, MN, for this WWII product that fed the Greatest Generation at war, where SPAMbassadors will guide you or you can go alone. The site includes SPAM Brand Life where fans can purchase umbrellas, corn toss, skateboards, clocks, golf bags, clothing, a canjo (banjo made from a SPAM can), apparel, water bottles, lunch boxes, and more!
Checking out the recipe page provides a mouthwatering variety of SPAM ideas for main dishes: from pizza topping to Americana and Hawaiian, plus international flairs such as Mexican, Musubi, Asian-fusion high (sodium) cuisine. Forget eggs and bacon! Next time have eggs and SPAM or cover your pancakes with chunks of SPAM instead of blueberries, then add syrup.
The Bottom Line on Spam
Please check your junk folder to see if your credentials to access ONPURPOSE.me are there! And realize that some SPAM filters set at your internet provider may even be denying you the delicious opportunity to find your purpose in life.