Purpose, passion, and peace are the key markers to loving what you're doing. Part 1 of this message presented the importance of the strategic alignment of purpose, vision, missions, and values (PVMV) as being a descriptive and prescriptive plan for smooth technical alignment.
Purpose, passion, and peace add an intangible aspect to your life's work or calling. What may otherwise seem ethereal or abstract is grounded deeply in your life experiences. Vulcanizing trauma often accompanies these defining moments and informs the revelation of purpose and development of vision, missions, and values.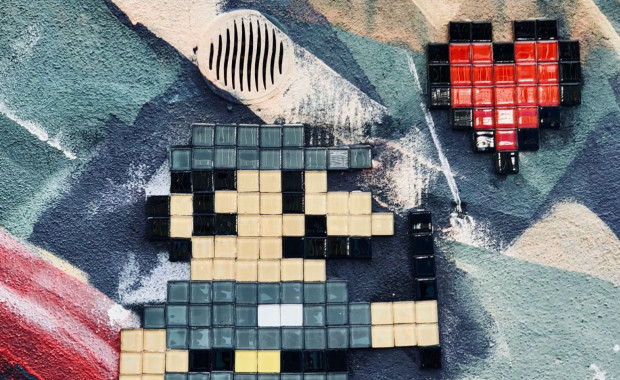 Purpose is your state of being and it is symbolized by the heart, which represents love. If you're not loving what you're doing, you're off purpose. When something's off, we may sense it but we can't always discern why.  PVMV offer a likely place to explore.
Passion is largely misunderstood. Many think of it as a euphoria state found when falling in or making love. Avoid confusing passion with arousal. Passion means to be willing to suffer for a worthy cause. Passion like this is portrayed when Jesus was betrayed, beaten, convicted, and hung on a cross for the sins of mankind in order to reconcile us with God. Most see passion in light of living a resurrected life while avoiding the suffering that created the deliverance.
Passion is practical because of its power to hold both darkness and light. You know your darkness and you know your light. It's the trauma that transcends and tempers your soul and equips you to be a turnaround guide through the trials and tribulations you faced. Here's the source of your heartbreak as well as your healing. There's the place of your passion!
Peace is the final marker of your maturity. You've walked through "the valley of the shadow of death" and you "fear no evil." You know how to sit at still waters. Despite the trials and tribulations of the moment, you experience calm and peace where others thrash about in chaos.
Loving what you're doing is the effect of a life of purpose, vision, missions, and values (purpose and a plan) fortified by the pain of experiences (passion) while peacefully sharing your perspective with those along the path you've trod before them. If you're not loving what you're doing, TOUGH SHIFT Turnaroundis for you. Invest the better part of a day to discern the depths of your design, soul, and experiences to gather the fragments of brokenness into a beautiful mosaic for making a difference.
Be On-Purpose!
Kevin