The School of Hard Knocks is a harsh teacher. You have a choice. Remain mired in the depths of your past. Or, put to work a proven method to effectively cut through the clutter of confusion by focusing on what really matters and building from a place of deep clarity.
Focusing is a crucial life skills for finding success in any area of life. Without focus, our efforts tend to be scattered and ineffective. Our misleading produces unintended negative consequences that compound and complicate our situation with waves of discouragement.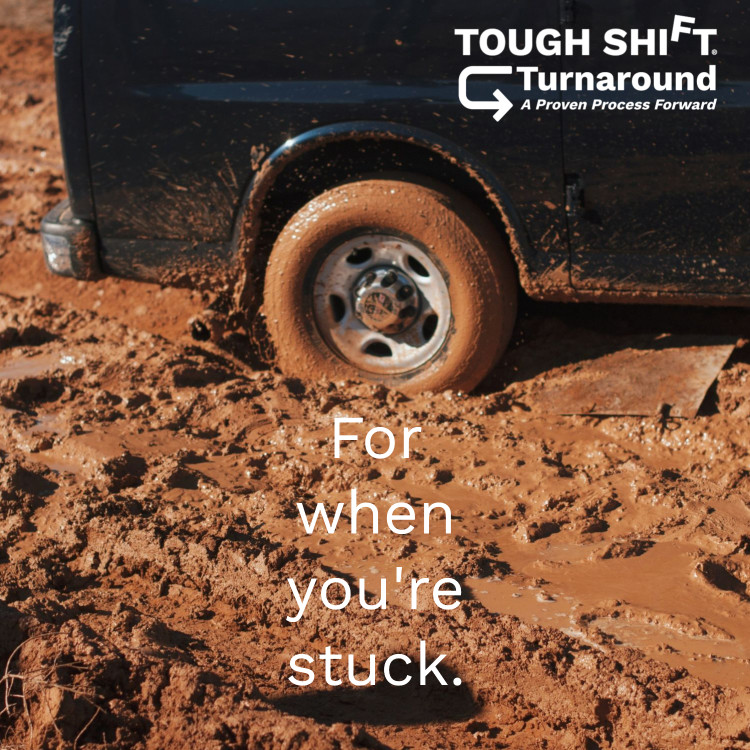 The point of focusing is to sluice for gold nuggets of clarity. Identifying what's meaningful and valuable for you, creating the space for perspective and insight, and crafting a life plan based on your 2-word purpose statement are some of the essential forward steps for right actions to produce right outcomes. These gems of truth can be strung together in aligned steps toward progress opening doors to on-purpose possibilities.
TOUGH SHIFT Turnaround workshop provides exactly what you need to focus and then some. It's like an emotional and spiritual tow truck to extract you from the bog swallowing your well-being. Engaging this strategic approach to life starts with a 1-day virtual workshop that includes 90 days of optional follow-up, online support. All for less investment than 2 hours with a therapist and it's guaranteed or your money back!