You possess natural talents, gifts, abilities, and aptitudes. Thanks to this hardwiring, you gravitate to the general vicinity of your vocational and volunteer interests. Life is good, but not great. Something is missing and that "trial-and-error thing" is wearing thin.
Companies invest big bucks for their leadership team to go to an off-site retreat to contemplate and state the company's business plan with financial forecasting. Standard fare includes conducting a SWOTT (Strengths, Weaknesses, Opportunities, Threats, and Trends) Analysis to identify the current conditions and get a working sense of the big picture going forward. By reflecting on the past and considering the future, the leaders set strategy, structures, and systems they deem necessary to meet the stated business objectives, especially financial profit.
Ironically, planning plus trial and error are unlikely yet necessary traveling companions. A wise leader acknowledges and appreciates that planning is optional while trial and error is unavoidable. Together they are a formidable combination to address a variety of TOUGH SHIFT events and to have a prepared response to cover 80% of what can go wrong and to celebrate the 20% that goes according to plan.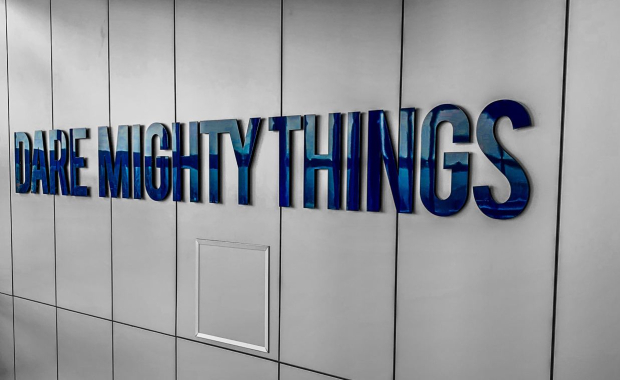 Planning isn't really about the plan, per se. Here's an exercise that's largely a matter of:
1. Getting team members on the same page and having a communication plan to that effect.
2. Setting one's will or determination to press onward to a worthwhile envisioned destination despite the present and future circumstance. This backbone of resilience builds collective capacity to withstand and recover quickly from setbacks, trials, and tribulations. This ability to reform and spring back into shape relies upon a "form" or "shape" first being in place.
PVMV (Purpose, Vision, Missions, and Values) adds precision to the business strategy. PVMV moves people from the general vicinity to a meaningful and specific place where the fullest potential and promise are more likely to be realized and valued. Importantly, PVMV infuses humanity into what is otherwise a sterile and shallow business exercise too readily driven by shareholder return on investment.
What about you? Is living in trial-and-error mode your preferred mode? Do you plan without a purpose? Use your 2-word purpose to kick-start your life plan or your business plan. Together they're a powerful one-two punch for those who dare to succeed.
Be On-Purpose!
Kevin